Our Friends
An annual event as large and demanding as the Communities in Control conference requires the support of dedicated, community-minded organisations. We thank our Alliance Partners for their ongoing commitment to connecting Australia's community sector.
Many of these organisations are Our Community Preferred Suppliers to Australian Not-For-Profits.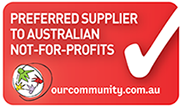 Reach our audience
---
The annual Communities in Control conference is Australia's biggest and best national not-for-profit gathering and represents the perfect opportunity to effectively reach thousands of members of the community sector.
For information detailing opportunities for marketing your services and programs to this motivated, community-minded audience through conference stalls, delegate-bag inserts and event signage, please contact Our Community's Marketing Manager, Mark Fitzpatrick, via markf@ourcommunity.com.au
Previous exhibitors include:
Australian Charities and Not-for-profits Commission
Connecting Up
Moores
Commonwealth Bank of Australia
CrimCheck
Student Scholarship Partner
---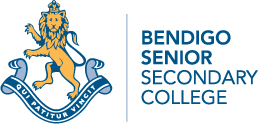 Our Community offers scholarships to a number of Bendigo Senior Secondary College's students, who are chosen from the student council and the school's Humanities programs.
The scholarships offer these students a chance to engage in discussion with an array of community leaders.
For other delegates, the presence of a student body at the conference allows a new voice to be heard, ensuring that the youth, and future of our communities, are not forgotten or un-represented.
The response from the students is always positive, with many saying the experience has helped them find both their passion for community issues, and their voices.